Wakefield
Classic Wakefield style light oak painted stone kitchen.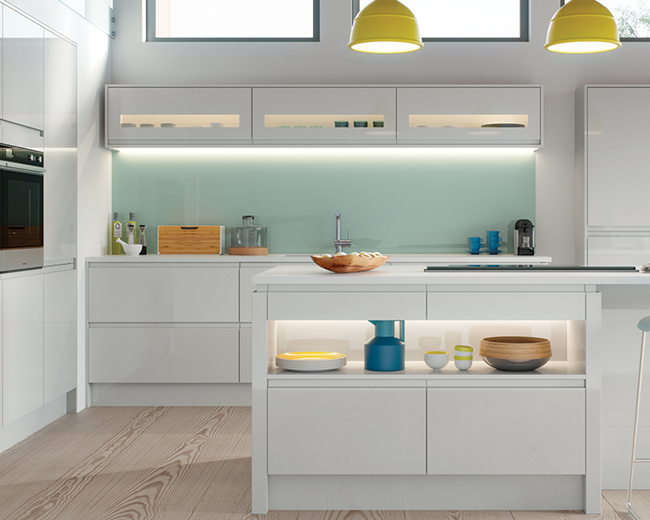 Strada Gloss
Contemporary Strada Gloss style with light grey kitchen island.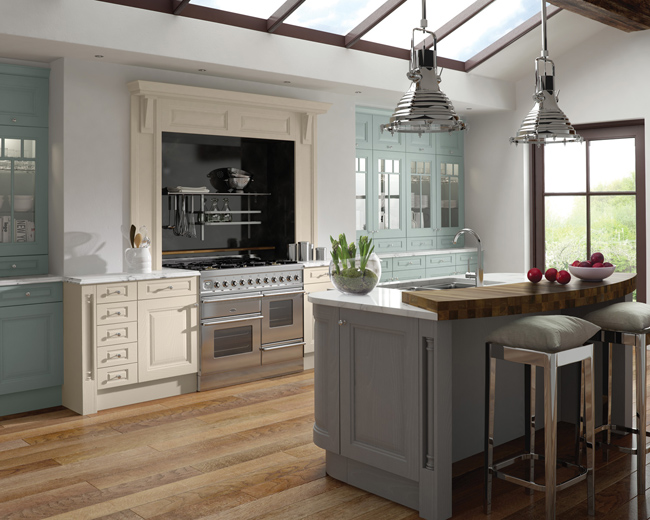 Jefferson
Classic Country Jefferson style painted powder blue with ivory dust grey kitchen.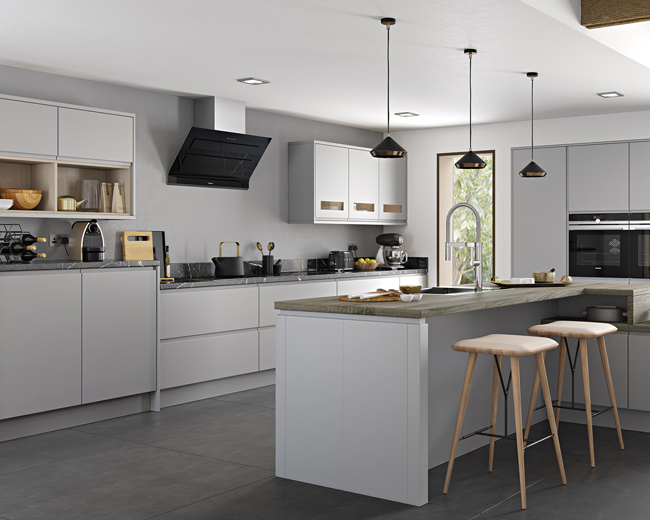 Strada Matte
Contemporary Strada Matte style painted light grey kitchen.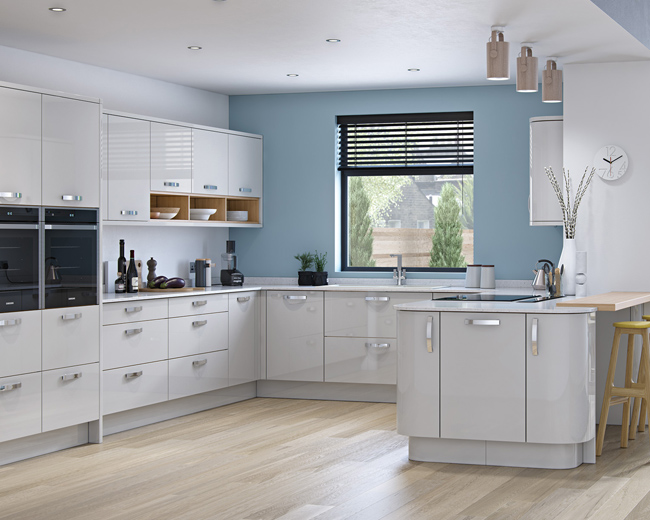 Zola Gloss
Contemporary Zola Gloss style light grey kitchen.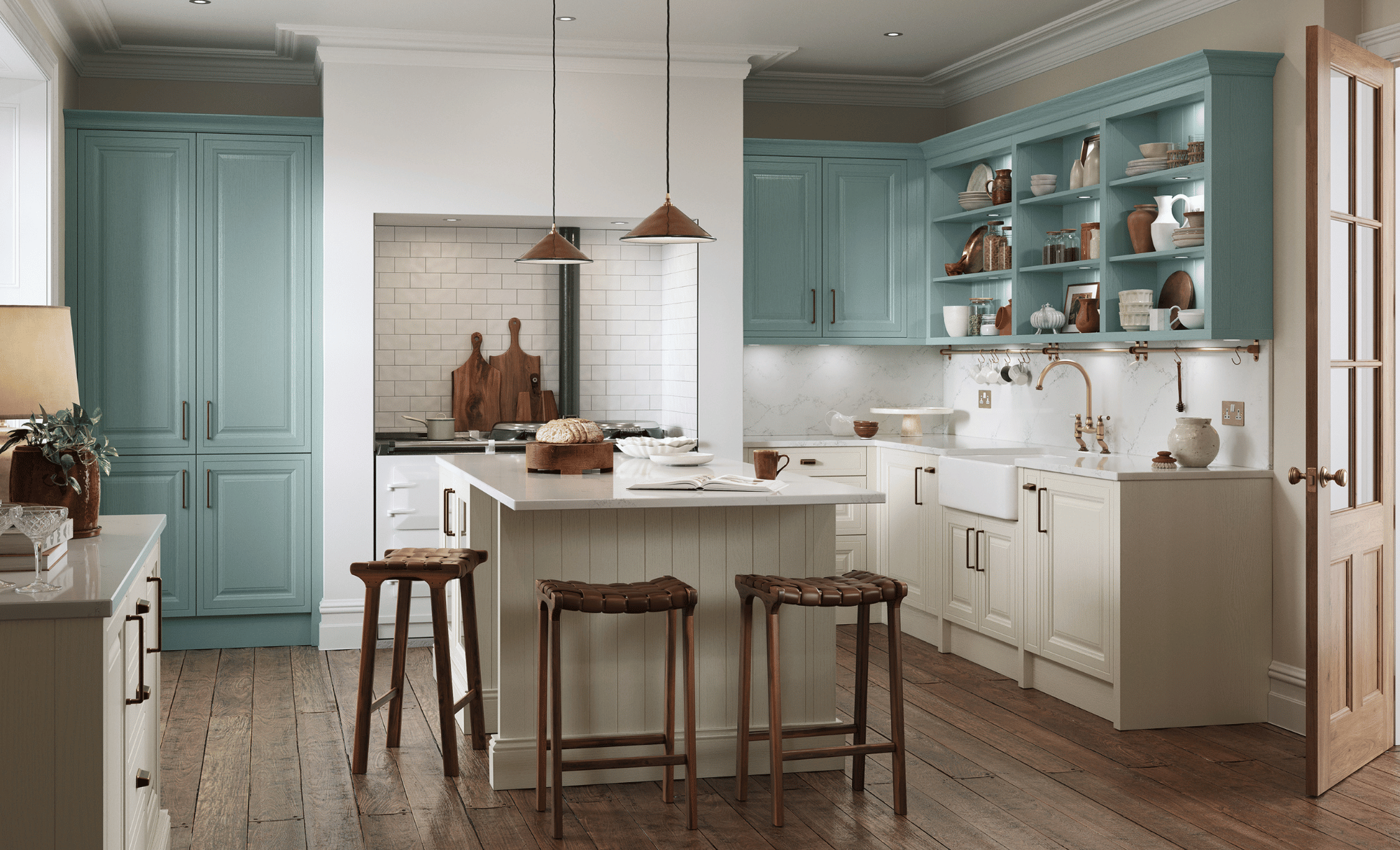 Jacobsen
Contemporary Jacobsen Taupe Grey and Light Teal kitchen.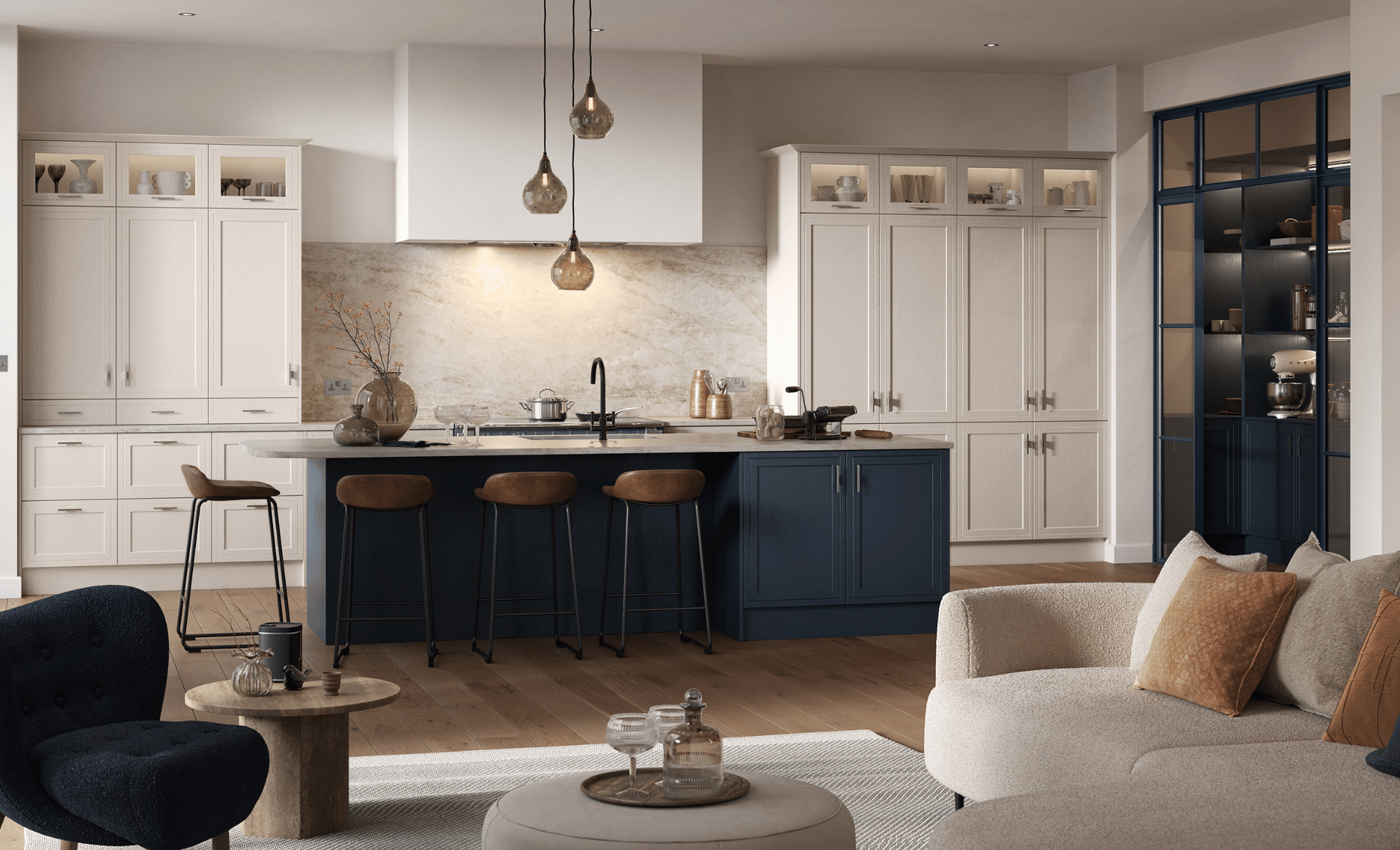 Arrington
Contemporary Arrington Shell and Slate Blue kitchen.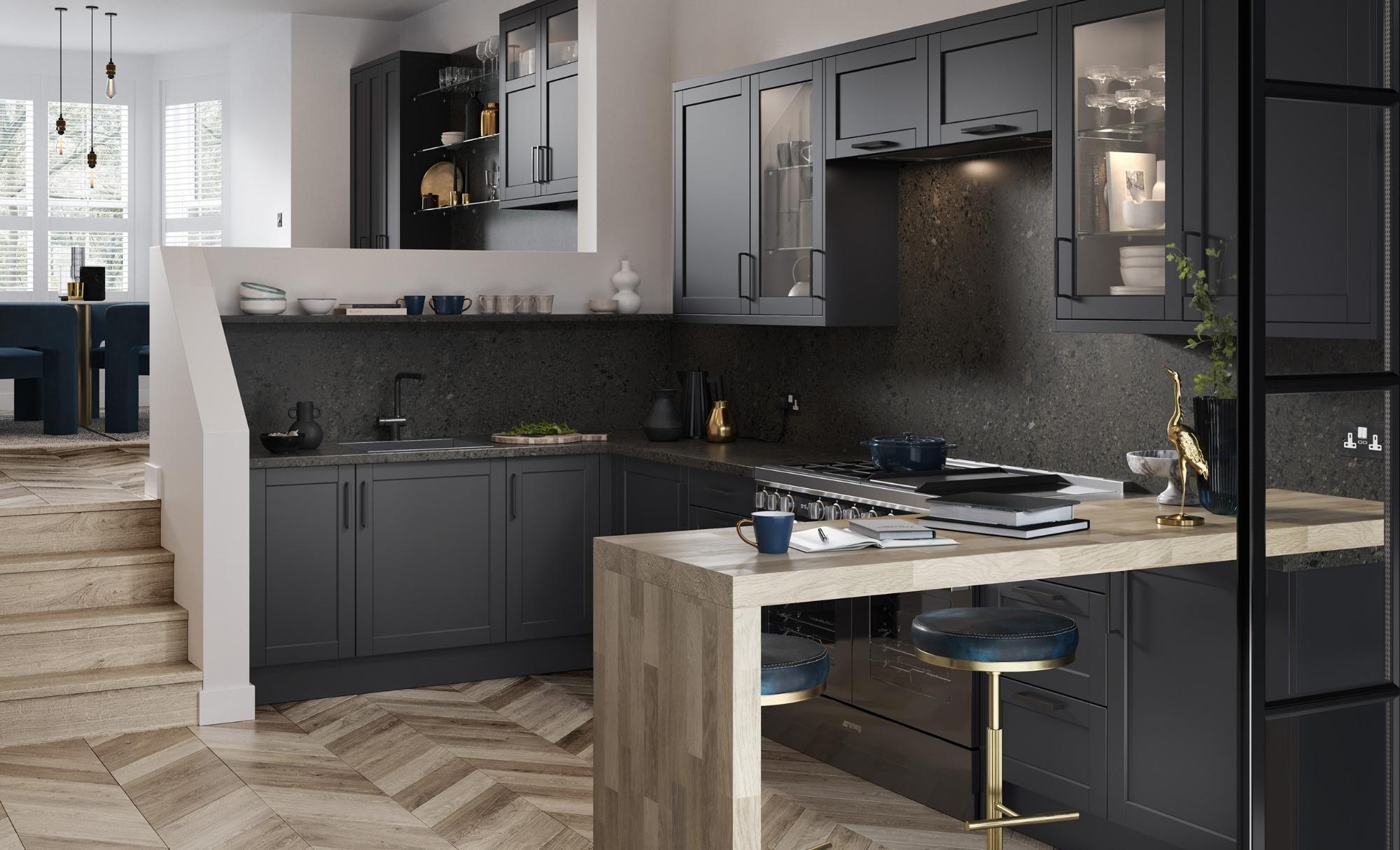 Dawson
Contemporary Dawson Graphite kitchen.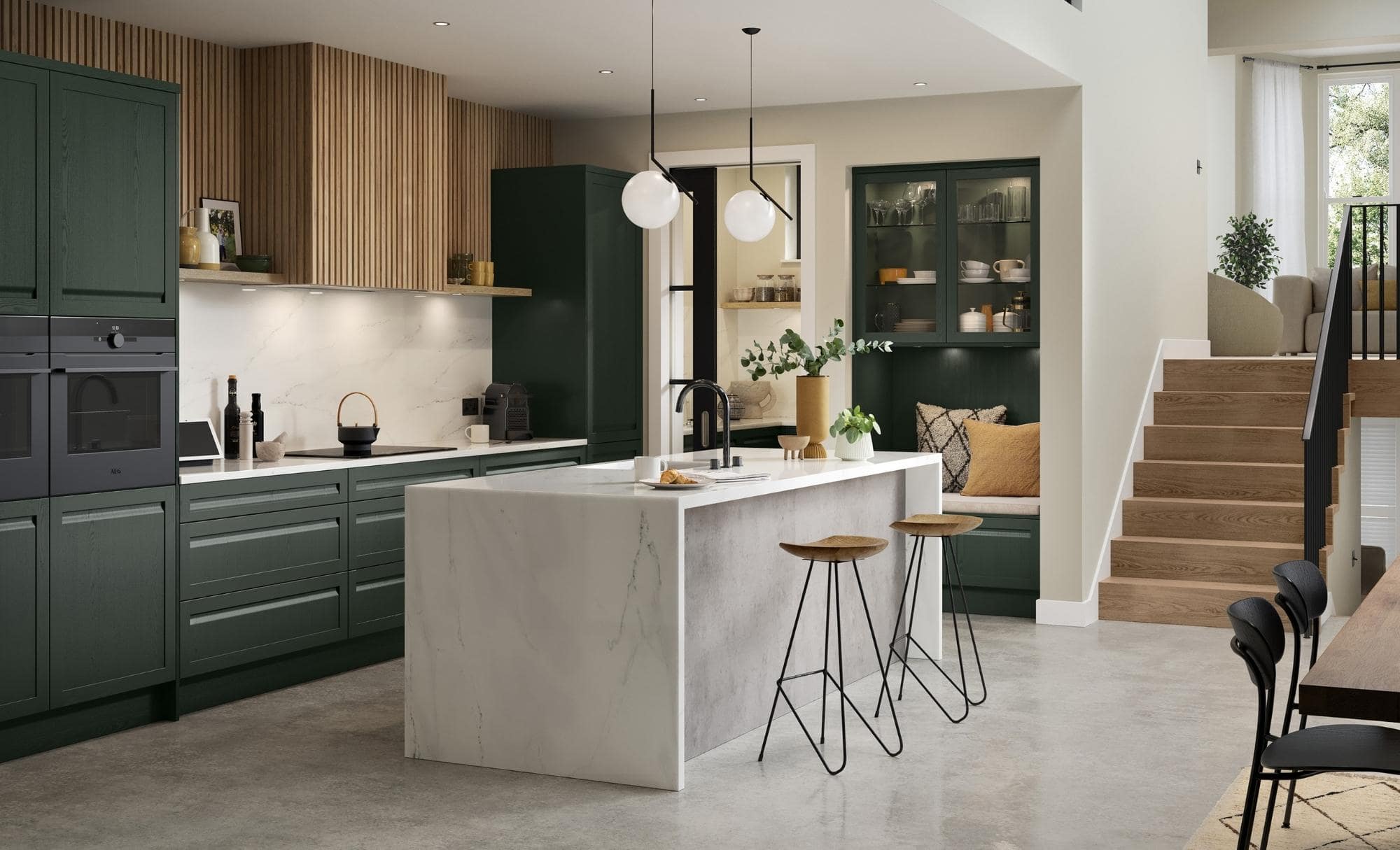 Harborne
Contemporary Harborne Heritage Green kitchen.